System-Wide Volume Booster and Equalizer for Mac®
Feel The Boom Audio Difference


3D Surround Sound
Built-in Audio Player


Intensity Control
Equalizer Presets


Stunning Interface
Apps Volume Controller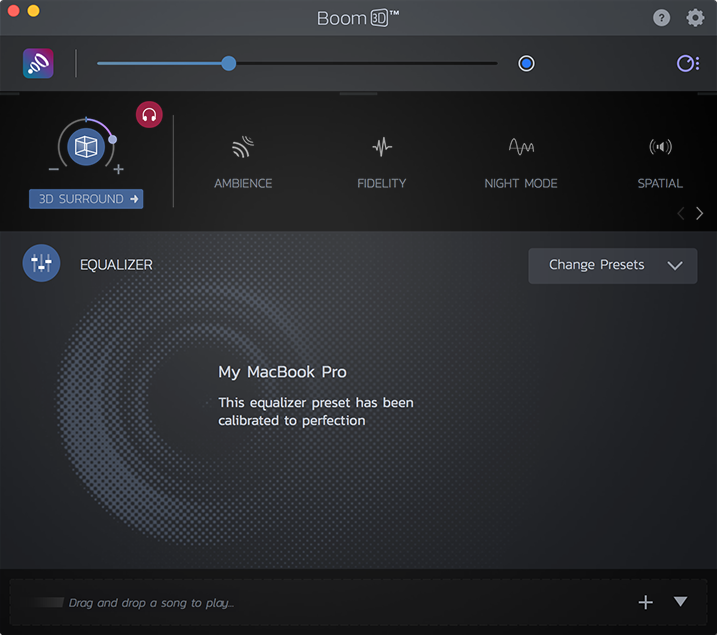 Games
Live every dimension of your games with Boom 3D. The powerful surround sound enhances your gaming experience and lets you feel every move.

iTunes
Play your favourite numbers from iTunes with Boom 3D. It enhances the depth and clarity of any audio for sharp and true-to-life sound.

Video
Boom 3D adds power and intensity to your videos for sharp, realistic and superior surround sound experience.

Spotify
The unbeatable 3D surround sound of Boom 3D presents dramatic and dynamic sound that provides you deeply immersive experience.

Skype
Experience digitally enhanced sound with Boom 3D for crystal clear voice clarity for your Skype calls
With Boom 3D you can experience the finest surround audio from all contents on your Mac