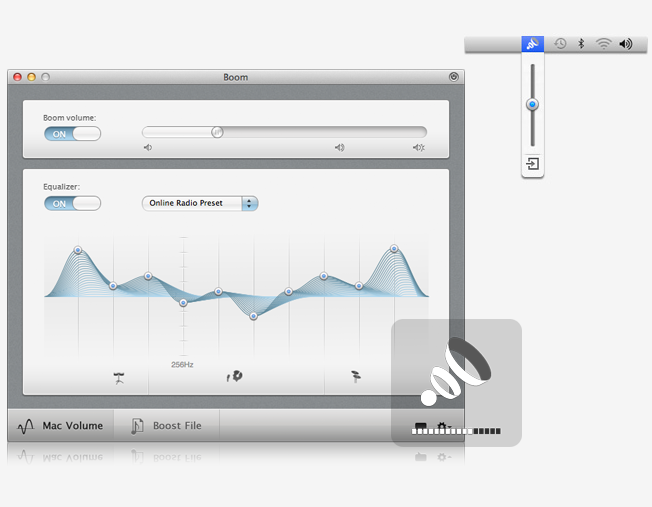 Boom boosts the volume of your Mac at all levels. From boosting the volume of your music on iTunes, it booms the YouTube videos playing on your web browser. You can now boost the volume of any application playing sound or video like QuickTime, Podcasts, Skype, iChat, DVD Player, Garageband, iMovie and so on.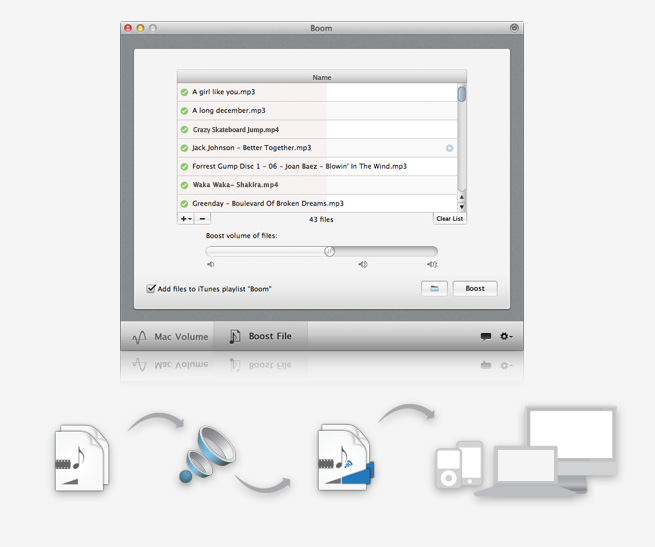 Do you wish that the music or video playing on your iPhone/iPod be louder? Boom can also boost the volume of audio and video files. Choose files from anywhere in your system including that from the iTunes library and 'boom' them. Sync them automatically to your iTunes and get it on to your iPod/iPhone.




Boom runs only on MAC.